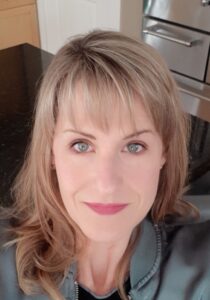 Melanie Gilmour
Melanie Gilmour grew up in the Army Cadet program. Her initial exposure was at the tender age of nine as her father Maj (retired) Mike Crabbe took command of 1955 SVC BN, retiring after decades in the Regular Force. She joined the minute she was old enough and never looked back.
Melanie has held many positions with the League in the last 14 years; local League representative to numerous corps, Chair Southern Zone, Treasurer Southern Zone Alberta and Branch President Alberta. Currently she is the Manager Camp Howard and League Rep to 2509 Signals and is working on a project to define the scope to replace the Army Cadet History Website.
In her professional life, Melanie has worked in the Oil and Gas industry for 22 years as a Manager, data analyst, configuration and change specialist for enterprise asset information management. She is currently self-employed.
Personally, she resides in Calgary with her two dogs and two adult offspring.
Melanie is looking forward to continuing her positive involvement with the Army Cadet League of Canada and contributing to the success of the organization.