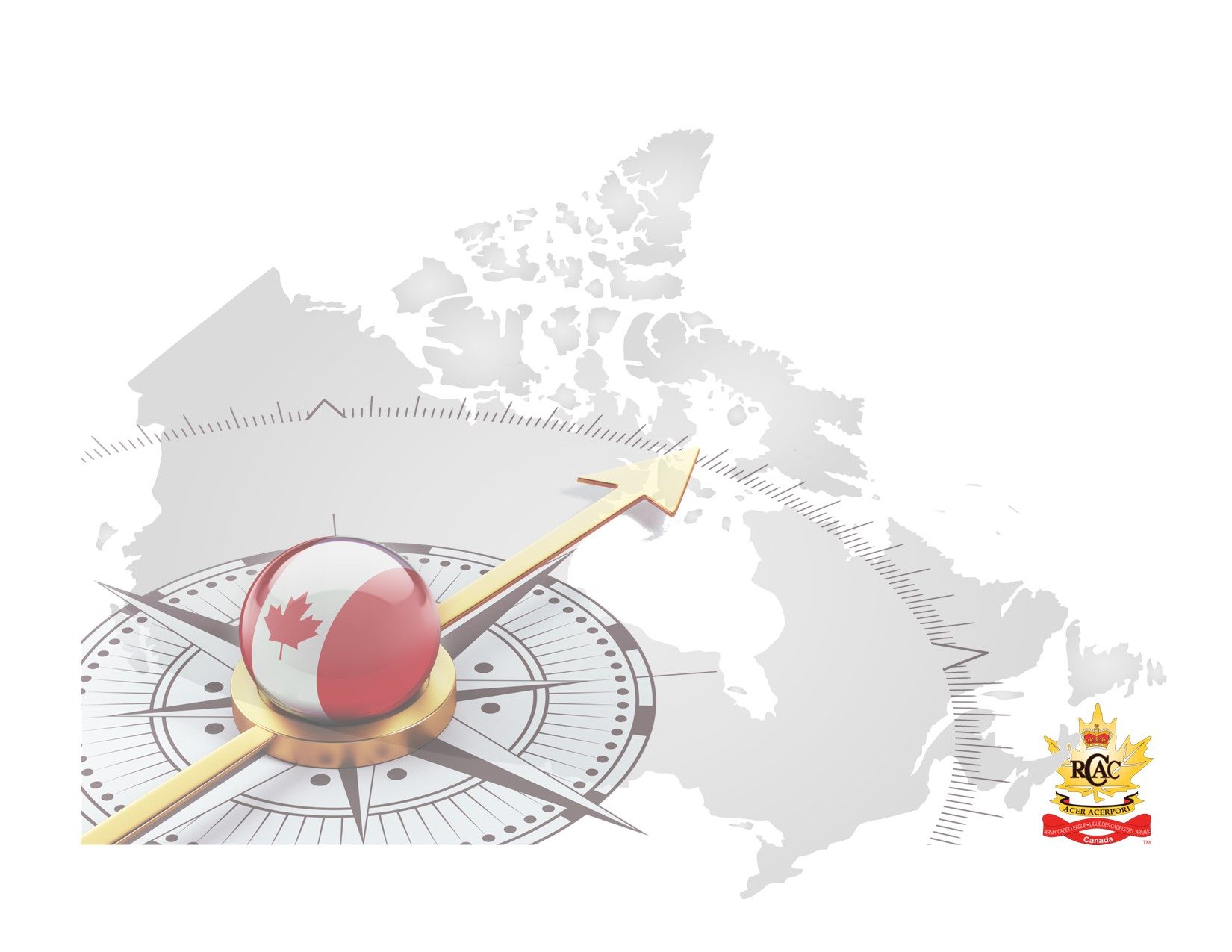 Strengthening Canada by supporting local youth empowerment…
...is the new North Star statement of The Army Cadet League of Canada nation-wide. It is meant to guide all directors, members, and volunteers for the foreseeable future as we move into a much brighter future. While our military partners focus their efforts on developing youth into better citizens and future leaders, we will continue to support our partners' vision and empower these youth.
This will be done by adhering to our four critical values:
Diverse & Inclusive – The ACLC at all levels will strive towards being reflective of Canadian society and break down barriers that challenge inclusivity.
Integrity – The ACLC will be honest and transparent while having strong moral principles.
Collaborative – The ACLC will work with its partners, stakeholders, directors, members, and volunteers in an engaged and respectful manner with the goal of improving support to Army Cadets and Army Cadet Corps.
Engaged – The ACLC is committed to being responsive to the Memorandum of Understanding, along with all members and directors at all levels of the organization.
This will be achieved though four major focus areas:
Strengthen Stakeholder Engagement at Every Level – by increasing attendance of members and volunteers at ACLC governance meetings, professional development opportunities, town halls, and visits to ensure that we are visible, responsive, and proactive.
Effective Governance – by updating bylaws, policies, and procedures that best support a modern not-for-profit and charitable organization while also providing professional development to directors and attracting new, skilled, and diverse leaders.
Financial Growth & Sustainability – by increasing and diversifying revenue at all levels supported by nation-wide branding while syncing financial resources with our priorities and increasing reserve funds to best support all in future financial crisis.
Effective Communication – by increasing and improving communications by ensuring that those who need to receive the message read, understand, and follow through, and by creating a plug'n play messaging framework that can support communications efforts and are reflective of more diverse communities.
If you are a ACLC director, member, or volunteer, at the National, Branch, or local level, this strategic plan is your strategic plan. Nothing can be done alone, or in isolation. #WeAreStrongerTogether
None of this will happen all at once, but several projects have already begun. Stay tuned for future announcements
For more details, click here: Our Strategic plan