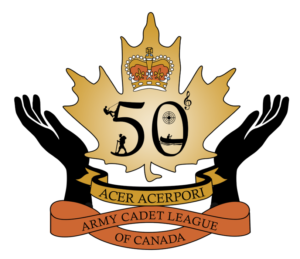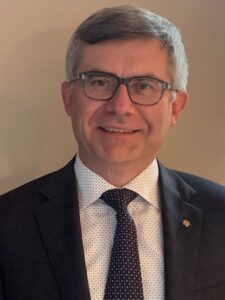 Ottawa – The Army Cadet League of Canada is honoured to announce that Lieutenant-General (Ret'd) Paul Wynnyk, CMM, MSM, CD has been appointed as Honorary President of The Army Cadet League of Canada in honour of its 50th Anniversary.
Wynnyk, a former Royal Canadian Army Cadet, was selected in recognition of his long-time commitment to promoting and supporting the Army Cadet program.  Over the course of his very distinguished military career, he stayed true to his roots in uniform and the community in which he grew up: 2561 Royal Canadian Army Cadet Corps and Breton, Alberta.  As an Army Cadet, he was a recipient of the Major-General Howard Medal and was a cadet graduate of the Basic Parachutist Course.
"My father was a major positive influence on me, as a father, school principal and my Cadet Corps Commanding Officer.  I was never pressured to join cadets or the Army," says Wynnyk.  Always humble, Wynnyk goes on to say, "I never aspired to become a General.  I simply joined cadets and the Army to make new friends, serve my community and country, while challenging myself to be the best that I could."
Captain Walter Wynnyk, CD, Wynnyk's father, was also a founding member of Army Cadet League of Canada in Alberta.
"I cannot think of a better individual to help us celebrate our 50th Anniversary.  Paul is a long-time supporter of the Army Cadet program and the Army Cadet League of Canada since he first put on a uniform, and he has never stopped," says Mrs. Cathy Bach, National President.  "The Army Cadet League of Canada could not be more honoured to have him support us in celebrating our 50th Anniversary."
In addition to his work in support of the Army Cadet League of Canada and Royal Canadian Army Cadets, Wynnyk and his wife Marianne have supported the many other worthy organizations including the Royal Canadian Legion, The United Way, the Ukrainian-Canadian Congress, The Argyll & Sutherland Highlanders (Princess Louise's) Regimental Senate, the Duke of Edinburgh's Award and the Edmonton Fly Fisher's Club.
As Honorary President, Wynnyk will assist in promoting The Army Cadet League of Canada, its support to the Royal Canadian Army Cadets and the voluntary contributions of its 3,000 volunteers.
-30-