The Army Cadet League of Canada would like to congratulate all the recipients of the prestigious Major General W.A. Howard award for 2021.
This award recognizes a cadet in each province and territory who has achieved the highest results in the 4th year annual Gold Star Training Level.  For more information about the MGen Howard award, refer to policy 13.4 on our Awards, grants & bursaries page: https://www.armycadetleague.ca/awards-grants-and-bursaries/
Each Branch of the ACLC has made the necessary arrangements for the presentation of this award.  Photos will be added as they become available.
ALBERTA
Cadet WO Quinten Bolt, 1390 Red Deer, RCACC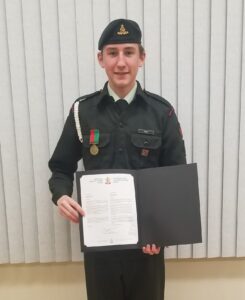 BRITISH COLUMBIA
Cadet  MCpl Hexi Qui, 2827 BCR (DCO) , RCACC
MANITOBA
Cadet Robert Smolders, 407 Queens Own Cameron Highlanders RCACC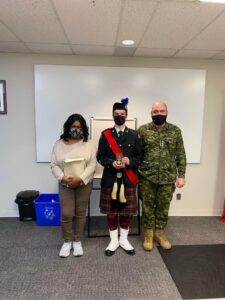 NEW BRUNSWICK
Cadet Sgt Penelope Allaire, 2647 Oromocto , RCACC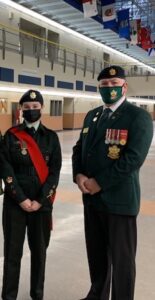 NEWFOUNDLAND-LABRADOR
Cadet WO Marcus Hoskins, 2922 RCACC, St Alban's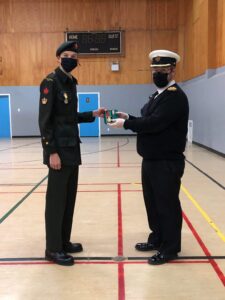 NOVA-SCOTIA
Cadet MWO Kailie Crowe, 2928 RCL (Colchester Br) Truro, RCACC
NUNAVUT
Cadet MCpl Lawson Kalluk, 3045 Arctic Bay , RCACC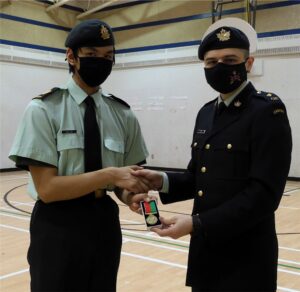 NORTH-WEST TERRITORY
Not awarded
ONTARIO
Cadet WO Victoria Bonnar, 2919 Grey and Simcoe Foresters, RCACC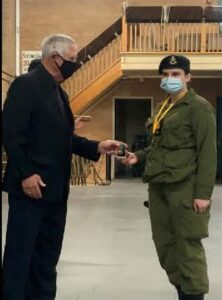 &
Cadet  WO Brooke MacLean, 2715 Tecumseh, RCACC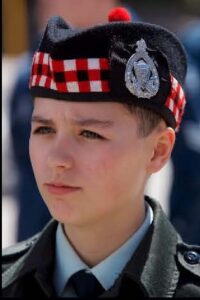 PRINCE EDWARD ISLAND
Cadet WO Tanner Chappell, 148 Charlottetown, RCACC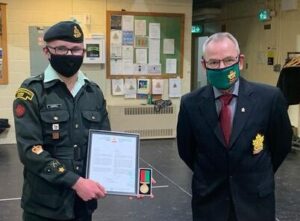 QUEBEC
Cadet WO Louick Lambert-Turcotte, 2920 Gatineau, RCACC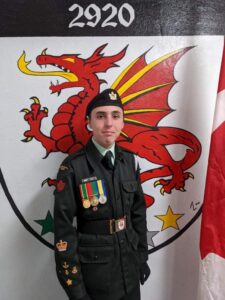 SASKATCHEWAN
Cadet Sgt Owen McCrae, 2293 The North Saskatchewan Regiment , RCACC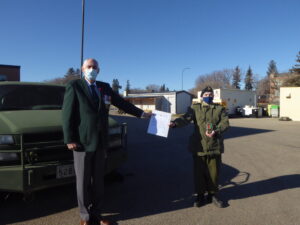 YUKON
Cadet WO Jordan Keats, 2685 Yukon Regiment RCACC